Quality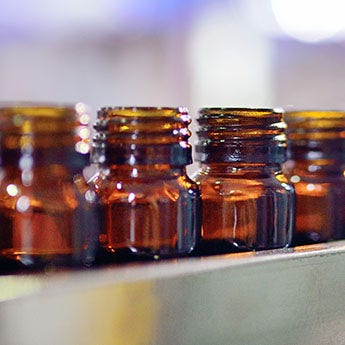 At TricorBraun, quality is core to everything we do. We're committed to preventing issues and assuring that every packaging order you place, from your first to your last and every one in-between, holds up from concept to commercialization.
Our commitment to global quality practices enables us to source reliable and superior packaging solutions from all around the world. We also prioritize quality at every step of the way. From concept and design to manufacturing and distribution, we are committed to assuring quality standards throughout your packaging process. And our longstanding partnerships with trusted and regularly audited manufacturing partners ensure reliable and consistent access to premium raw materials and state-of-the-art manufacturing.
Quality and Food Safety
Food safety is an essential element of quality. We are continually maintaining and updating our internal quality and food-safety systems across all our business operations. The updates reflect new learning and best practices, and these standards meet—and often exceed—food and pharmaceutical industry standards.
Certifications You Can Count On
At TricorBraun Australia and New Zealand, we back up our quality assurances with industry-recognized certifications. Working with SAI Global, we have an ongoing program of comprehensive site audits to check that our standards are applied. These audits assess our facilities against international standards. All our facilities are certified ISO 9001 (Quality) and HACCP—and we look for this in our suppliers as well. Our Condell Park facility is certified FSSC22000, and we are gradually rolling out this certification across all our facilities as part of our commitment to continuously improving our quality processes.
Get In Touch
Our experts are ready to assist you with all your packaging needs. Click below to contact our teams.